Private Vs Group Lessons: Which Should You Choose?
Updated: May 1
You've decided that you, or someone you love, would like some singing lessons. That's fantastic! Learning to sing has many amazing benefits - beyond your singing voice improving. But you might find you're faced with a decision; private lessons or group classes.
Of course, both lesson formats have their pros and cons, but there are also some questions you can ask that will help you discover which is best for you.
1. How old are you?
If you or your loved one is under the age of 10, they'll be much better off in a group class. Why? There's two main reasons.
First of all, private lessons have a lot of focus on technique and how to sing. Most students under 10 (and even some that are older) find that absolutely boring. These kids just want to sing! This makes group classes perfect - they'll still learn the basic techniques, but ultimately the goal is singing a bunch of songs and having fun.
Secondly, voices change through puberty. Yup, it happens to girls as well (though it's not nearly as noticeable as it is with boys). Before this change, the voice is fairly limited in what it can do, so a lot of the time when a student tries a technique, it just doesn't work. Usually between the ages of 10 and 12, the voice begins to change. This is when students start to see more benefit in private lessons.
2. What are your goals?
What do you want to get out of your singing lessons? Private lessons are more focused on you, your technique and your vocal ability, so if you're planning on improving a lot, they're probably your best bet. Private lessons are also the best option if you're hoping to sit a vocal exam or you're studying music at a high school level.
If you're not all that serious about your voice, and just want to have some fun and sing, then group lessons are usually a better option. If you're singing for your mental health, then group lessons should be considered as well - there's an awful lot of benefits that come from singing with other people!
3. How confident are you?
Either way, you're going to be singing in front of others. For a lot of people, that's an awfully scary thing to do! Group lessons are great for people who are a bit unsure of themselves, as other people will be singing with you all the time.
On the other hand, some people would much rather sing in front of one person than sing with a whole group of people. In this case, a private lesson is the best option.
Still not sure?
If after all that, you're still not sure, why not give both a try? Most voice studios will give you a trial or introductory lesson, so you can experience both lessons and see what suits you the best. And remember - you can always switch things around. Just because you're doing group lessons now doesn't mean you can't have a go at private lessons later.
Or, even better, do both! At Southern Voice Studio, all of our private students get 25% off group lessons, so you can have the best of both worlds.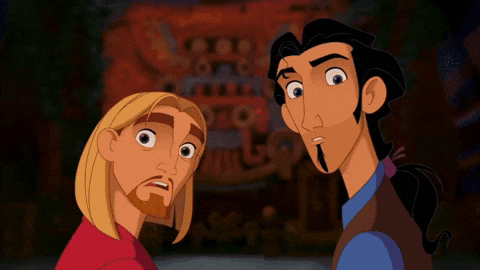 No matter what you choose, enjoy your singing journey. I'm sure you'll have the time of your life.
Ready to start growing your voice? Fill out the form below to get access to your Free Warm Up Kit and you can begin singing from the comfort of your home.